2015.07.30 Thursday
I had a wonderful, fantastic, amazing time at Penland School of Crafts!!!
I took Mi-sook Hur's "Enamel Color and Design" class. She is wonderful!
And this time assistant was Barbara McFadyen! She is fantastic too! It was a magical happening for me.
Because I took Barbara's enameling class last summer at Penland. I chose same bench at same studio!
報告が遅くなりましたが、ペンランドでの2週間は、と〜っても素敵な時間でした!!!
今回は、Mi-sook Hur 先生の "Enamel Color and Design" のクラスを受講しました。物凄く素敵な先生です!
そして、今回のスタジオ・アシスタントは、なんと Brabara McFadyen 先生!彼女も物凄く素晴らしい先生です!
去年、ペンランドでバーバラのクラスを受講し、本当に楽しくて・・・。そして、今回のこの信じられない出来事!
どうしても、このワークショップを受講したかったのです。同じスタジオの、同じ机。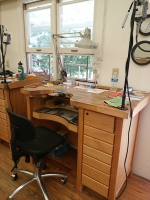 This time class was focused on much more colors and designs.
We mainly used china paint and watercolor enamels.I was hooked on painting! So much fun!
今回のクラスでは、色やデザインについて深く学びました。
主に使用したのは、チャイナ・ペイントとウォーター・カラー・エナメル。絵を描くのが楽しくて夢中になりました!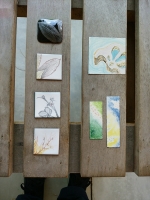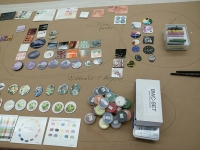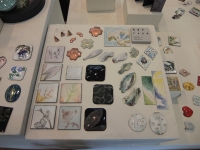 This class was so great!
Thank you so much Mi-sook, Barbara and everyone!!!
本当に、本当に良いクラスでした!
Mi-sook、Barbaraはもちろん、みんなに感謝します!!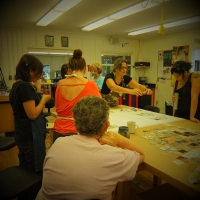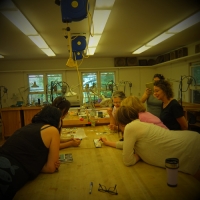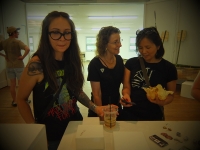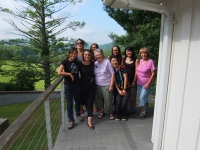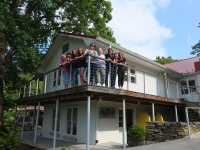 I miss you all already!
And
Thank you for everything!
またみんなに会いたいっ!
そして、すべての出来事、人々に感謝します☆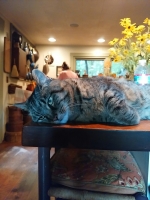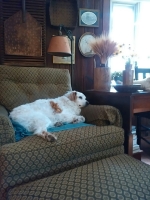 At Chinquapin Inn
Thank you so So much! Sue & Bill, Annie and Penny!!
本当に心地よいところ。可愛いアニーとペニーも、スーとビルと共に迎えてくれますよ〜♪
http://www.chinquapininn.com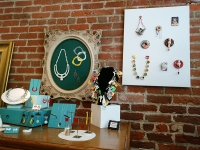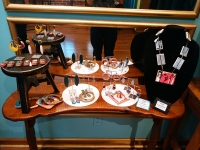 We went to "mora" at Asheville as a field trip with Bob & Tara!!
アッシュビルのジュエリー・ショップ "mora" に、フィールド・トリップとして行って来ました。
BobとTaraとも一緒に♪ ワクワクするショップ!
http://www.moracollection.com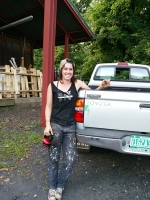 She is cute and super cool! Thanks! Meghan!
可愛くて、超カッコイイ!ありがと!メーガン♪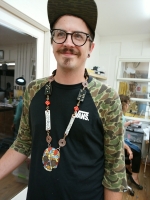 Super best friend! Zach!
KOBO NEZUMI!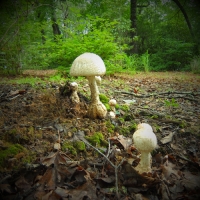 We found this lovely mushroom!
I want to write more more more!!!
But I have to back to WORK!
See you!

もっともっと書きたい事がありますが、仕事に戻らないと〜!
という事で、また!

XOXO