2014.10.23 Thursday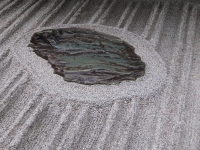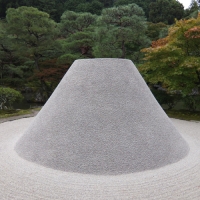 Silver Pavilion
銀閣寺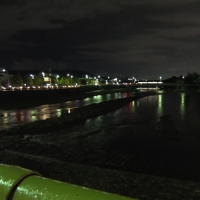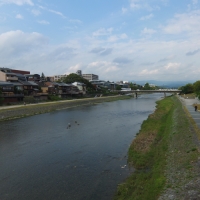 Kamogawa (night and day)
I went to Kyoto this monday and tuseday.
It's a wonderful time.I had so much fun and enjoyed!
I'm very glad to see Mrs.jean, Mr.Tom and Ms Hiroko again.
And I spend very good time with my good friend "acchan" and my parents.
It's short time,so I couldn't take many pictures.
But I keep these memories in my heart.
The Exhibition at gallery C.A.J runs until 2nd November.
Please check it out!
"Penland School of Craft The Art of the Brooch"
http://www.kondo-kyoto.com/caj/news.html
今週の月、火曜日と京都に行って参りました。
とっても素敵で、楽しい時間でした。
ペンランドの学長ジーンさん、旦那様でアーティストのトムさん、
大変お世話になっている山田宗子さんに、またお会い出来、感無量。
京都に住む友人のあっちゃんとの再会も嬉しく、
農苑の仕事が一段落し、京都に行きたがっていた両親も一緒に行け、
短い時間でしたが、盛り沢山&良い旅になりました。
バタバタで、写真があまり撮れませんでしたが、
思い出は心の中に☆
ペンランドに関わる作家さんのブローチ展が、
ギャラリーC.A.Jさんにて開催中です。
11月2日までなので、お時間ありましたらぜひ☆
"Penland School of Craft The Art of the Brooch"
http://www.kondo-kyoto.com/caj/news.html