2014.09.23 Tuesday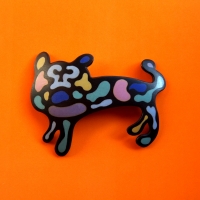 I tried black Coloring again in Japan.
Pitch black!I like it :)
But I wanna try more Champlevé.
more more more.....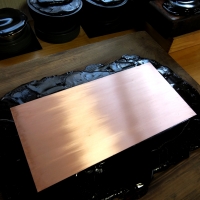 Recent work.Prototype of Engraving.
It's just setting copper.
I'll try to write blog English and Japanese.
And I planning new web site design.(Maybe new year open...)
I have a exihibition on November and December.
I making new item for these now.
I'm exited and enjoying :)
上の写真は、日本に帰って来てから黒くし直し、真黒になりました!
気に入っていますが、もっともっとシャンルベに挑戦したいです。
(技術面ではまだまだ)
下の写真は、彫りの原型で、銅板をヤニに付けたところです。
これから、ブログは英語と日本語、両方で書いてみたいと思います。
サイトも新しくしようと計画中です。(新年オープンを目指して!)
11月、12月と展示があるので、今はそれに向けて作品を作っているところです。
とっても楽しみです♪